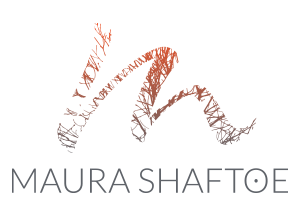 February 11, 2012 
Singer's Life Lessons Fuel Her Music 
Annalise Klingbeil 
For Neighbours 
Thursday, December 23, 2010 
While the birth of her son 15 years ago inspired Maura Shaftoe to pursue her love of music, it was the death of her parents that heavily influenced her latest work.  Unsteady, the singer-songwriter's second CD was released this past June and is dedicated to both of her late parents. 
After her father passed away from cancer in 2005, Shaftoe became the primary caregiver to her mother, who suffered from kidney failure and had been a dialysis patient for years. As she watched her young son grow, Shaftoe watched her mom "diminish." In October of 2008, Shaftoe began working on her second CD alongside producer Michael Lent. Her mom passed away the following month. "It changed my outlook on life," says Shaftoe of losing both of her parents. 
"I still feel I'm fairly young to have lost my parents . . . it shifts your focus for sure." 
Instead of putting on hold the music project she had just begun, 48-year-old Shaftoe decided to push forward. 
"I said, 'You know, let's just do this' and I ended up writing a song about my mom," says Shaftoe. 
That song is Unsteady, the title track off the album in which Shaftoe sings "All those years of mental preparation/Knowing you were leaving day by day/Unsteady, swimming in a quiet desperation/ Hoping against hope that you would stay." 
From singer-songwriter to personal trainer, single parent, car broker and martial arts enthusiast, the ever-busy Shaftoe wears many different hats and attributes her hard-working demeanour to her mom and dad. 
"I was lucky to have learned a good work ethic from my parents," says Shaftoe. 
Despite an interest in music from a young age, it wasn't until she had a child that Shaftoe decided to enrol in courses and hone her skills as a musician. 
"I wanted to set a good example that you can still have interests and pursue things as an adult," says Shaftoe, who didn't perform on stage until her 30s. 
Vocal lessons and courses at the Banff Centre and Mount Royal College sharpened her skills and in 2003 she released her first CD. She was a headline act at the Calgary International Jazz Festival from 2001 to 2004. 
Shaftoe says her music is, "folk and jazz influenced pop with the required amount of country thrown in for good measure." Unsteady is a collection of both covers and original tunes. Performing on stage seems a far cry from the day-job Shaftoe held for decades. The musician went to college for auto mechanics and spent decades working in the car industry. "I wanted to earn the amount of money that a man would earn, so I picked a man's job," says Shaftoe, who was the only female in her program. 
Working in a male-dominated field gave the musician skills that transfer to her growing music career, including determination and the ability to not be afraid to ask for anything. "You have to be willing to put yourself out there and take the no's in stride and take the yes's graciously," she says. 
After her mother, who also battled mental illness and breast cancer, passed away, Shaftoe reexamined her life and decided to follow her heart. 
Today, she works by day as a personal trainer, a career that allows her to give back to people and utilize her love of fitness. 
"It can be very rewarding if you can get someone to start to move properly and inhabit their body the way they are supposed to," she says. 
Also rewarding is Shaftoe's transformation as a musician. 
"I've come into my own style of singing and I'm not trying to be anyone else," she says. "I'm not trying to play anyone else's kind of music." 
Juno award-winning Michael Lent is a bassist, songwriter and producer who co-wrote songs with Shaftoe and produced Unsteady. 
The premier double bassist has worked with a long list of greats including k.d. lang and Jann Arden and enjoyed the opportunity to write songs with Shaftoe and mentor the rising musician. 
"She's a very optimistic person and she believes that she can do anything that she sets her mind to," says Lent, who has known Maura for close to a decade. 
"She's a personal trainer but she's also done a lot of other things. She's been a mechanic and she sells cars," says Lent. 
"She's an experienced person at life . . . and she's quite a successful person." 
In mid-November, Shaftoe set out on a small tour in support of Unsteady. Accompanied by Lent on Bass and award-winning singer and songwriter Ben Sures on guitar, Shaftoe preformed for audiences in Alberta and British Columbia. 
Shaftoe says the tour was awesome and included standing ovations and invitations to come back and play again. 
The ever-ambitious mom sees touring as taking a risk and getting her music out there. 
"Sometimes you have to put the boat in the water, you can't wait for everything to come to you," she says. 
Shaftoe, who released her first CD at age 40 and achieved a Black Belt in taekwondo at age 45, says life shouldn't end in middle age. 
"I think some people feel their life is over at 40, where I really have accomplished a lot of things prior to and since," says Shaftoe. 
"You have to stay learning new things and challenging yourself." 
© Calgary Herald 2010