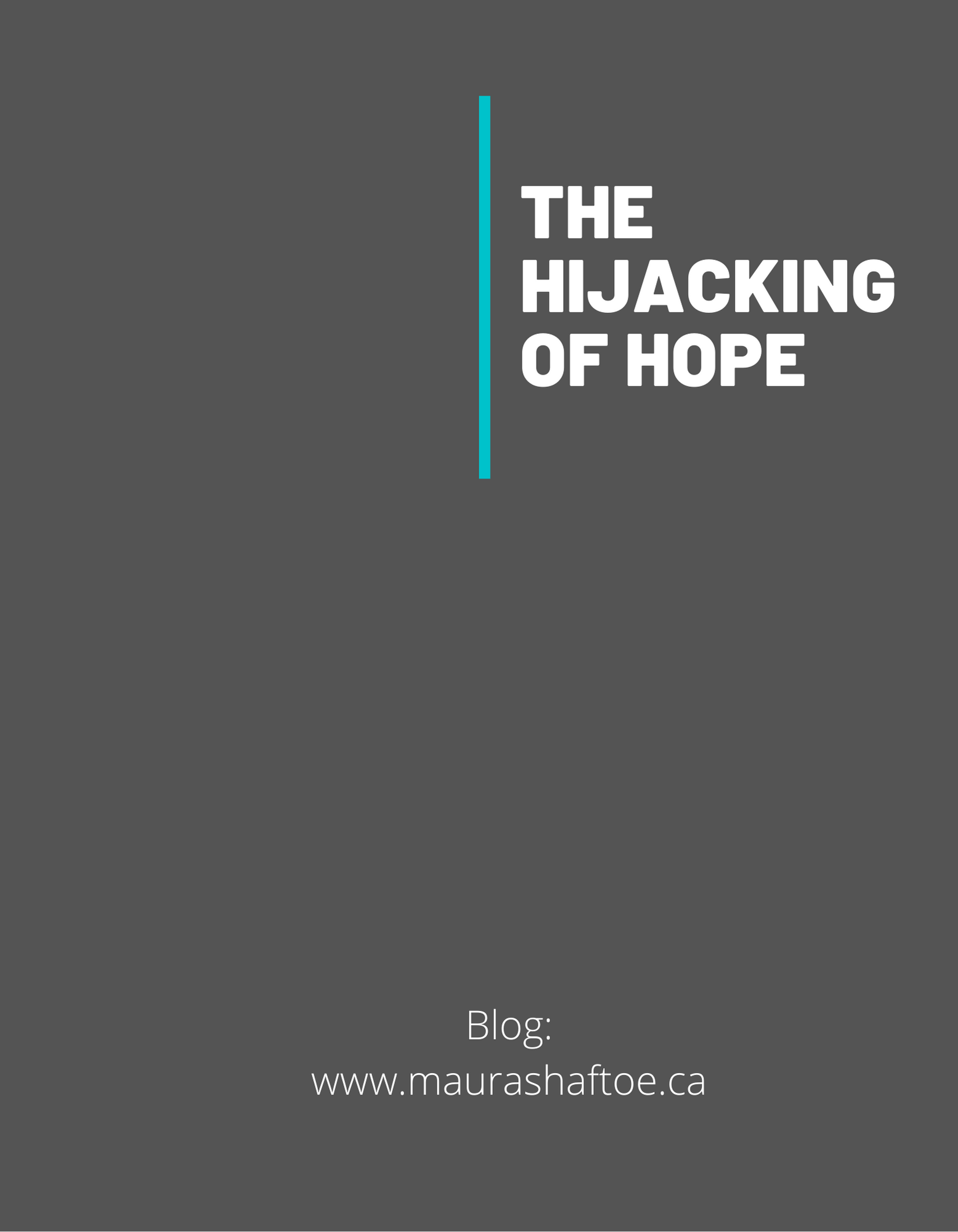 The hijacking of hope 
On any given day, I might not consider hope at all. I might not be actively hoping for something. 
Could it be I am not giving myself the time to hope, or dream or even aspire. It could. 
I am simply, as I have done so many times, putting one foot in front of the other. 
In my book, that still counts as forward motion. 
That is not to say I have given up on hope. 
Not even a little bit. 
I am not jumping on the if you "keep hoping for something, it'll never happen" thought wagon that I have seen circling around a bit lately. 
I may be able to understand the train of thought. At least, I think I do. If all one does is hope, with no substantive action, it is possible and highly likely that things will not change. 
I don't buy it. 
For one thing, if all the room you have in your heart is to hang on to some hope, it's better than the alternative. 
Despair is hard place to live. 
Hoping does not mean that is all I'm doing. 
It doesn't mean I am taking no action. 
It means I am holding onto something, even if it is an insubstantial shred. 
Hope allows me to hold the faith. 
The faith that the thoughts and actions, however miniscule they may seem in the moment, will carry me through. 
Let's take a slightly different run at it. 
Hope allows me to hold the faith that the actions I take will cause the transformation I desire. 
So, I'm holding on to my hope. 
It will not be hijacked by doubt, mine, or anyone else's. 
I cannot think of anything less productive then telling someone to stop hoping. Why not lend a hand? Then they will know their hope was worthwhile. 
On my better days, I am the hand up someone else really needs.
Hope is a gift that allows me to trust in the future.  
Like a ray of sunshine reminds me the storm is almost over.  
So, my one foot in front of the other may be all I have at this point. 
I'm ok with that. It won't stay that way. 
Here's hoping. 
Love, 
M